About Our Escrow Agents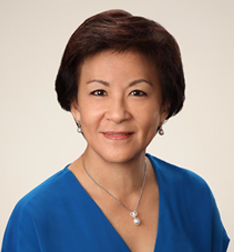 Ruby A. Tang is a Senior Escrow Officer at One Key Escrow.
Ruby Tang brings 20 years of experience to her position as Sr. Escrow Officer to One Key Escrow. Her extensive knowledge not only ensures clients have access to valuable information, but it also enables her to anticipate challenges that often come with more complex transactions.

"I've been blessed to find my true calling in escrow," she commented. "It's a people business which I love. I'm always meeting new sales agents, buyer and sellers and Loan Brokers. One Key Escrow provides the management, technology and knowledge that enables me to deliver the highest standards of service. It's gratifying to be part of this friendly and professional family." Ruby attributes her success to open communications with clients and has repeat customers that date back more than a decade. She is a member of the Escrow Associates of San Gabriel Valley, Business Network International Huntington Library Chapter and speaks Chinese and English in addition to her native language of Spanish.

You can contact Ruby directly here: Click Here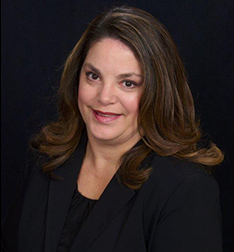 Nancy Borja is a Senior Escrow Officer at One Key Escrow.
Nancy has 18 years' experience as an escrow officer and has worked with several different independent escrow companies. Nancy has expertise in standard sales, short sales, REO, AITD, 1031, Investment properties, vacant land and for sale by owner transactions. She is also a notary public and a member of the Escrow Associates of San Gabriel Valley.

Her attention to detail has proved invaluable many times, and is truly an asset to her clients as escrow is such a crucial part of every sale. Having successfully closed hundreds of millions of dollars in transactions, it's safe to say that she is an escrow expert!

Nancy believes in providing the best customer service to clients and assist in making each transaction run as smooth as possible. Her goal is always the same: A Safe, Secure, and Smooth escrow – from open to close!
You can contact Nancy directly here:
Click Here
Ayana Equivel is a Senior Escrow Officer at One Key Escrow.
With many years of experience as an Escrow Officer, Ayana takes great pride in her ability to make sincere and personal connections with all parties, while remaining professional and navigating through all opportunities related to any transaction. Ayana is extremely focused on gaining the trust and building lasting relationships with her clients. She is determined to make the escrow experience as seamless and stress free as possible by attending classes and workshops. She is member of the California Escrow Association and is excited to work with you all!
You can contact Ayana directly here: Click Here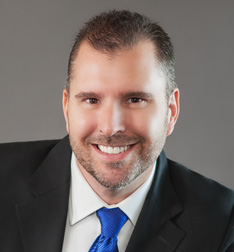 Shawn Hudson is a Senior Escrow Officer at One Key Escrow.
As a Southern California native, Shawn Hudson has over 20 years of experience in the world of escrow.
He began his career by working as a receptionist at a budding escrow firm, little knowing at the time that this firm would become one of the most successful teams in the San Fernando Valley. Because of his passion for tirelessly helping his clients navigate through the uncertain waters of the whole escrow process, Shawn was encouraged by colleagues to run his own desk and now continues his work as a Senior Escrow Office at One Key Escrow. Though the traditional process of escrow was his starting point, Shawn also began managing REO accounts for FNMA and RELS, Probate and Co-Op Transactions, and Relocation Escrow. He has a pristine track record for solving any title issues and a reliable knack for easing the minds of first-time homebuyers during those beginning escrow steps. In his spare time, Shawn can be found practicing his slap shots for ice hockey or having adventures in the great outdoors.
You can contact Shawn directly here: Click Here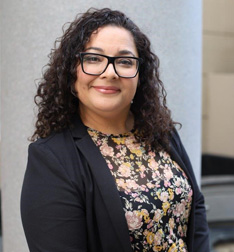 Angie Mendez is a Senior Escrow Officer at One Key Escrow.
Detail oriented. Problem solver. Genuine. These are only a few of the many wonderful qualities Angie Mendez brings to the One Key Escrow team as a Senior Escrow Officer. With 18 years of experience under her belt, Angie's enthusiastic about meeting new agents and clients, takes a great deal of pride in her work, and has a can-do attitude with superior marketing skills. Her diverse background stemmed from her prior work with a few independent escrow companies, giving her a wide range of experiences—such as sales, short sales, FSBO, reverse mortgages, refinance, commercia and new track homes—and has allowed her to successfully work through any complex transaction she faces. As part of her work methodology, she always maintains her focus with any challenge and provides the highest standard of exceptional service and trust for each person involved in every transaction.
You can contact Angie directly here: Click Here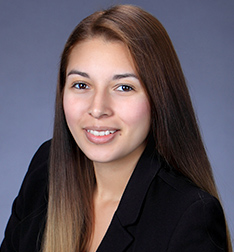 Jonni Campos is an Escrow Officer at One Key Escrow.
At the very early age of 18, I decided to pursue the Escrow industry. As a quick learner, problem solver and multi tasker, I was able to work my way up the ladder and learn the many facets within Escrow. I am proud to be a Senior Escrow Officer with much experience in refinances, resales, commercial, 1031 exchange and for sale by owner. What I value the most in my profession is being able to assist my clients get into their home. Building relationships with my agents and clients are my number one priority, as it fulfills me as a professional to assist with this process. In my spare time, I enjoy family time with my spouse and three children.
You can contact Jonni directly here:
Click Here